On November 30, 2022, the School of Social Sciences will host the final Research Relay of Rice University's fall semester. The upcoming Research Relay will feature original computational social science research.
Research Relays provide a relaxed setting to allow faculty to learn about each other's research, promote informal discussions, and stimulate collaborations. Four scholars will be given four minutes each to present their collaborative research in a "lightning talk" format. An informal reception will follow the presentations to give attendees the opportunity to discuss the research and meet with the speakers. The Research Relays are organized by Pat DeLucia, associate dean for research for the School of Social Sciences.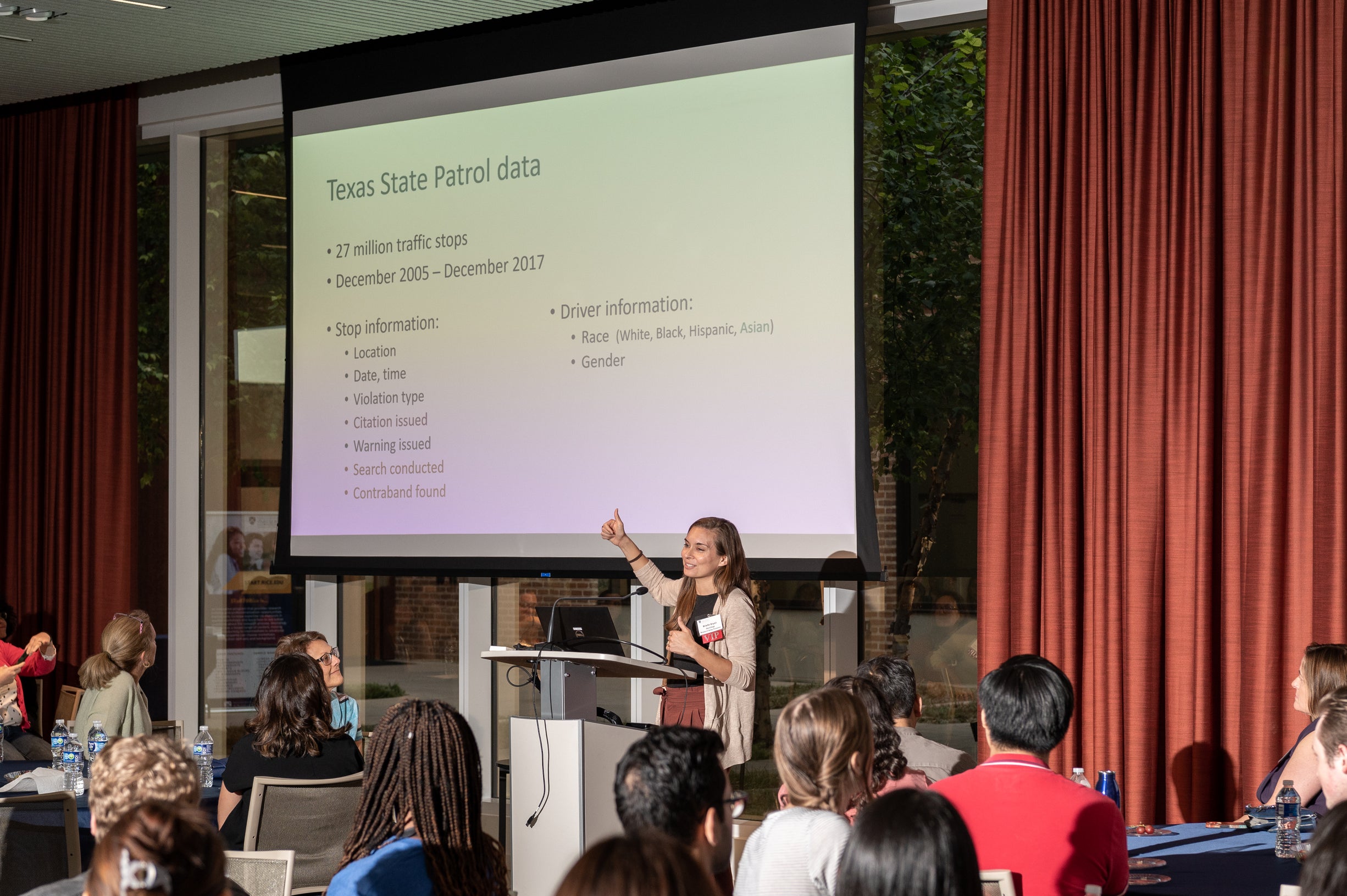 "It is very rewarding to see faculty from across campus learn about each other's research and develop new collaborations," said DeLucia.
Computational social science is an innovative and emerging field in which computational approaches are used to model, simulate, and analyze social systems, structures, problems, and dynamics.
November presenters include:
· Elizabeth Roberto, assistant professor of sociology;
· Hua Gong, assistant professor of sport management;
· Michelle Torres, assistant professor of political science; and
· Minjae Kim, assistant professor of management-organizational behavior in the Jones School of Business.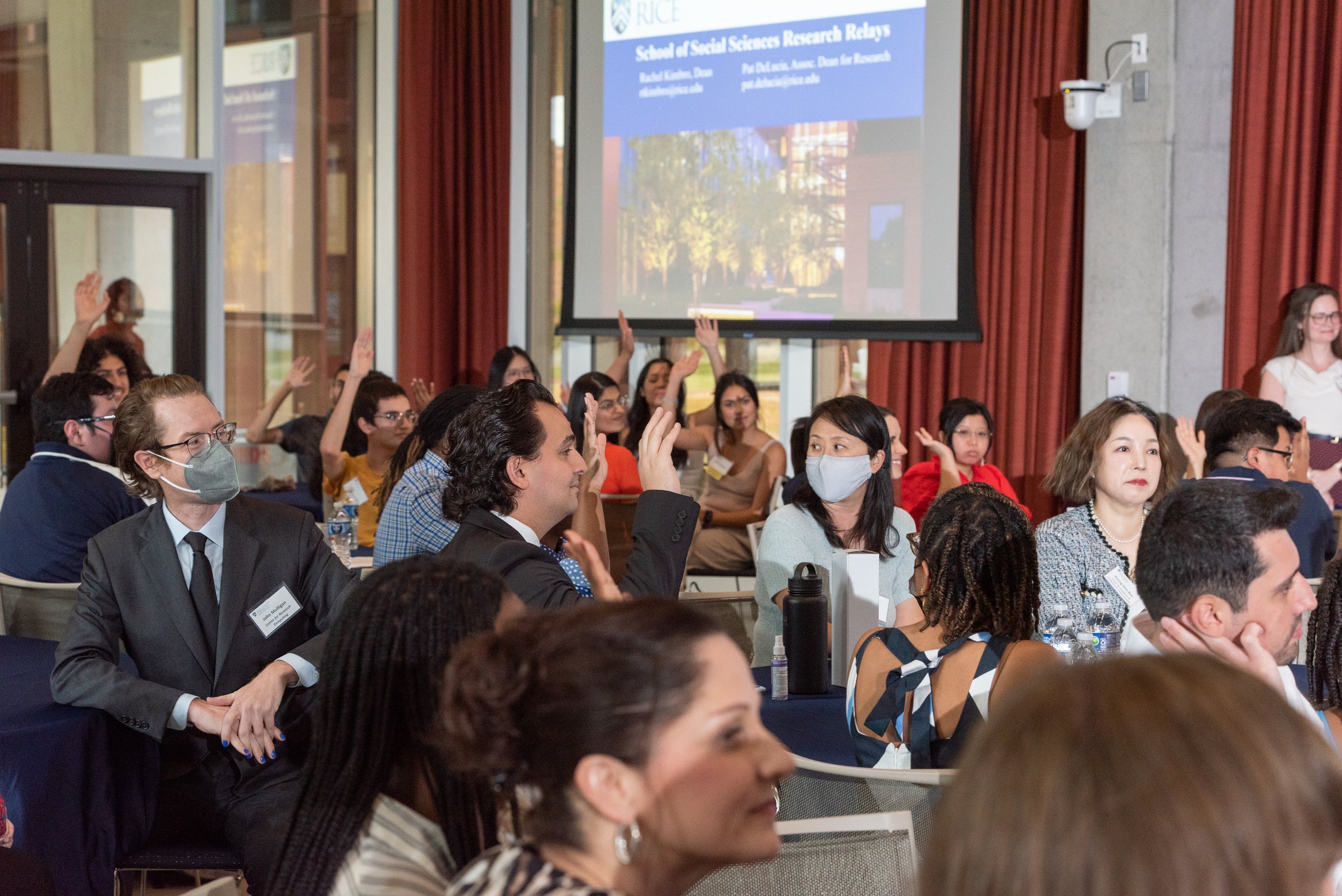 Rachel Kimbro, dean of the School of Social Sciences, will provide opening remarks during the upcoming Relay.
"Our social scientists at Rice are at the forefront of methods development and application in their fields," said Kimbro. She continued, "We're excited to hear about their innovative work."
For questions about Research Relays, contact Pat DeLucia at Pat.DeLucia@rice.edu.