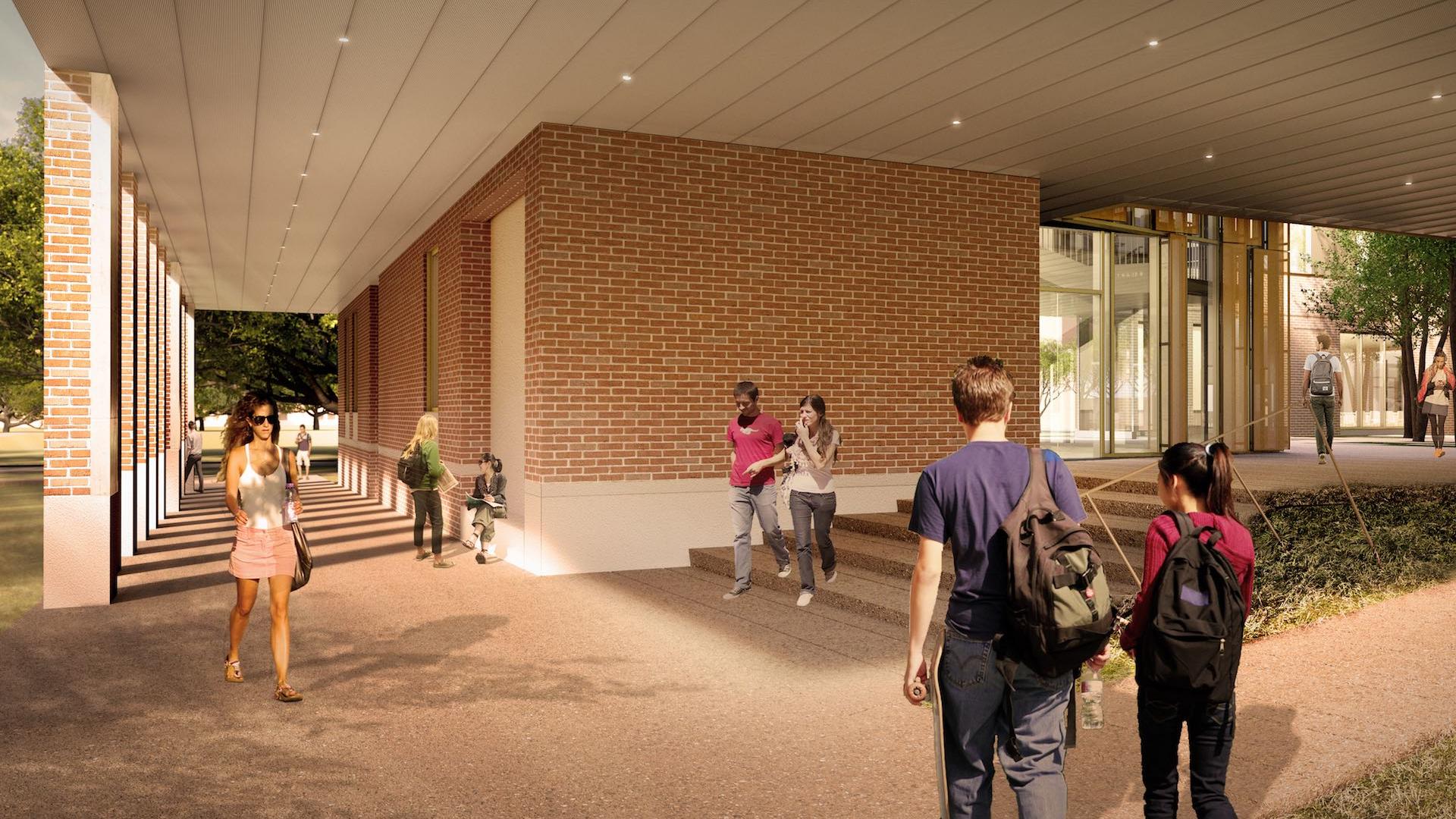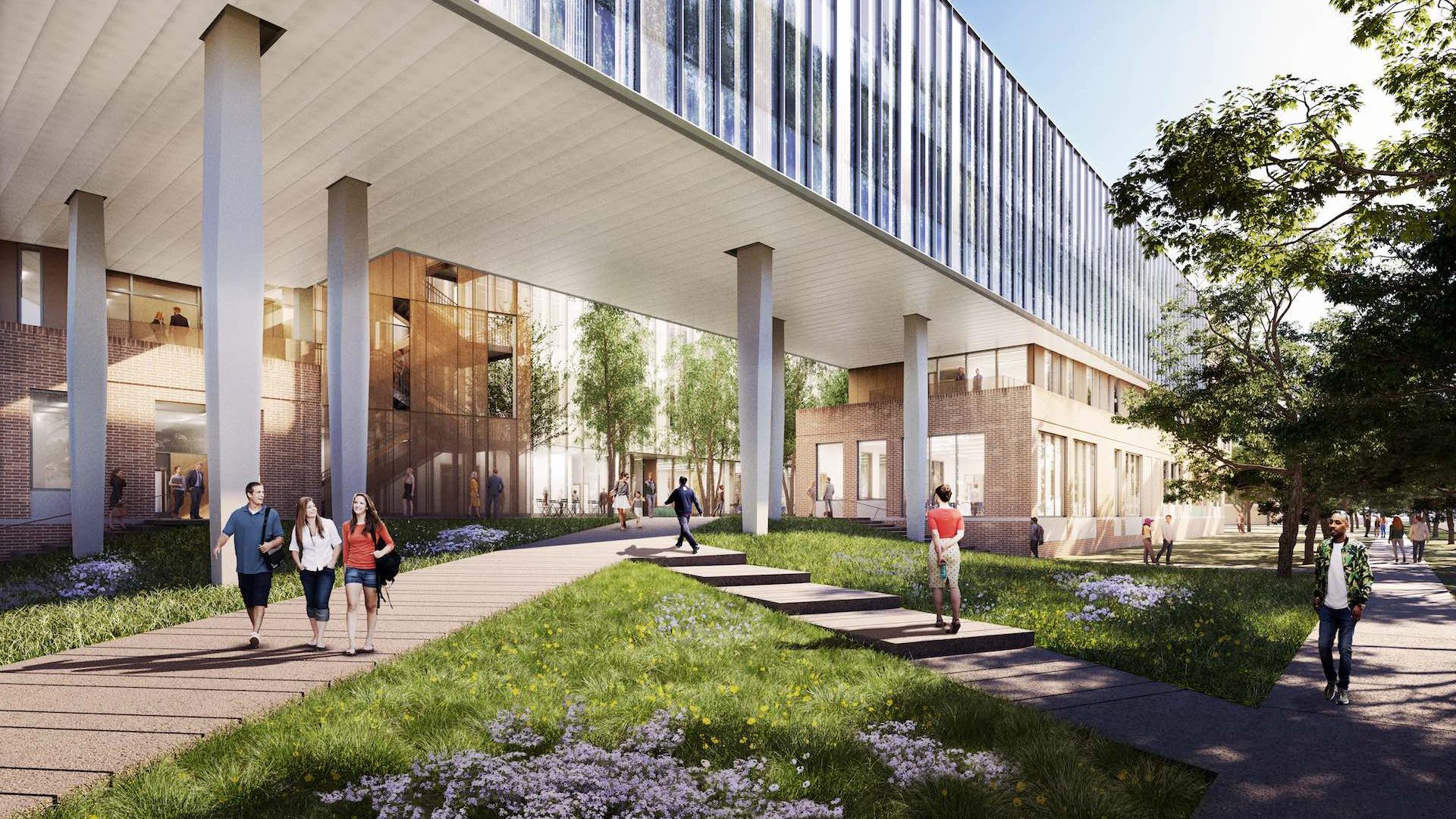 PATRICIA LIPOMA KRAFT '87 AND JONATHAN A. KRAFT HALL FOR SOCIAL SCIENCES
A new home for the
School of Social Sciences
The 78,000 square-foot Patricia Lipoma Kraft and Jonathan A. Kraft Hall for Social Sciences is the new home for the Rice University School of Social Sciences. Home to nearly 250 faculty, staff, and graduate students, Kraft Hall provides space for the Dean's Suite, the Economics and Sociology Departments, and research institutes including the Kinder Institute for Urban Research; the Houston Education Research Consortium (HERC); the Texas Policy Lab; Religion and Public Life program and the Boniuk Institute for Religious Tolerance. The first floor serves as the public face of the building with five state-of-the-art classrooms, student lounges, and a collaborative event space, while the upper floors serve as the offices for the faculty, staff, and graduate students. An inner courtyard blends fields of native plantings with areas for informal gatherings beneath a verdant canopy of river birch trees, transforming Rice University's traditional formal courtyard pattern into a dynamic and productive ecological system.
Named for Patti and Jonathan Kraft, the lead donors for the project, Kraft Hall for Social Sciences sets precedents for site planning, massing, and materials on this lush academic enclave. The design provides an academic environment that will enable both collaboration and privacy among the two departments and institutes to be housed within.
Kraft Hall is located at the corner of College Way and Alumni Drive, just south of Baker Hall and east of Tudor Fieldhouse, and is the first structure on Rice's new South Axis that will eventually extend from McNair Hall south to the corner of University Boulevard and Main Street. The School of Social Sciences serves as a physical and intellectual hinge, creating a new policy corridor in concert with the Graduate School of Business and the Baker Institute for Public Policy.