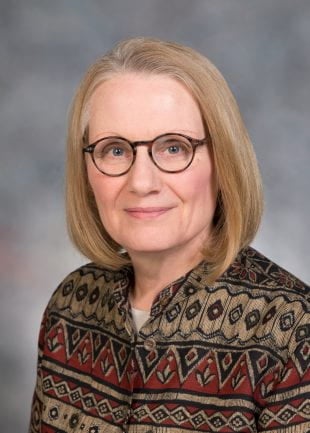 Susan McIntosh, professor of anthropology at Rice, is the interim dean for the School of Social Sciences. McIntosh, the Herbert S. Autrey Professor of Anthropology, has taught at Rice since 1981.
McIntosh, who was a fellow at the Center for Advanced Study in the Behavioral Sciences at Stanford University from 1989-90 while on leave from Rice, is an expert on West African archaeology, with particular emphasis on societies living along the Niger and Senegal rivers over the past 2,500 years. Her current research focuses on the origins and development of trans-Saharan trade connections.
She is the co-author or editor of four major monographs on field research in Mali and Senegal that was funded by grants from the National Science Foundation and the National Geographic Society. "Beyond Chiefdoms," a book edited by McIntosh, explored the use of African data for understanding the emergence and development of complex societies. Another book, "The Way the Wind Blows," edited with Roderick McIntosh and Joseph Tainter, highlights the proceedings of a conference on climate change and human response.
In addition to her books, McIntosh has authored more than 70 articles on West African archaeology and cultural heritage and she serves on the editorial boards of four international archaeology journals. She served two terms on the Cultural Property Advisory Committee (now part of the U.S. Department of State's Bureau of Educational and Cultural Affairs) from 1995-2003 following her appointment by President Bill Clinton.
McIntosh has a long history of dedicated service to the Rice community on numerous planning committees, working groups and councils.
She served on Faculty Senate from 2009-10 and 2013-18, including as speaker from 2010-12. She chaired the Committee on the Undergraduate Curriculum from 2007-10 and 2013-18. During this period, she also served on the Social Sciences Advisory Committee (2008-10) and the Dean of Social Science's Personnel, Planning and Priorities Committee (2016-18) and was the Director of Scientia (2006-15). Earlier, she chaired an ad hoc committee on infant and child care (2003-07) that successfully proposed the construction of the Rice child-care facility. She was co-magister of Baker College from 1984-89. In 2018, she was a recipient of the inaugural Award for University Service and Leadership.
Click here to view Dean McIntosh's CV.