On February 20, 2023, the School of Social Sciences will host the first Research Relay of the spring semester, featuring original research from the Kinder Institute for Urban Research.
At the upcoming Relay in the Kraft Hall multipurpose room, five scholars will be given four minutes each to present their innovative research in a "lightning talk" format. An informal reception will follow the presentations to give attendees the opportunity to discuss the research and meet with the speakers. Light bites and refreshments will be served.
Ruth López Turley, director of the Kinder Institute for Urban Research and professor of sociology, will provide remarks.
"We're eager to share what we're up to," said López Turley, "because we want to invite everyone on campus with a desire to do community-engaged research to get involved at the Kinder Institute."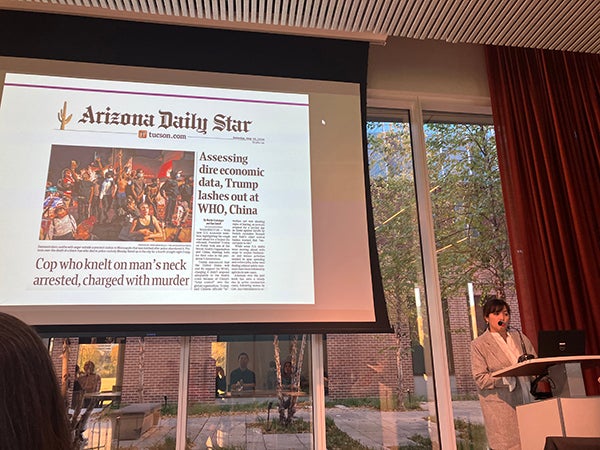 The Kinder Institute for Urban Research is an interdisciplinary research organization at Rice. The institute works in direct partnership with agencies and organizations that can use its research, data, and policy analysis in meaningful ways to implement solutions to critical challenges facing the nation's fifth-largest metro. Its research agenda is jointly developed with these partners and addresses the intersecting issues of housing, education, economic mobility, health, and population research.
The February presenters include:
· Daniel Potter, senior director of research at the Kinder Institute for Urban Research;
· Gabriela Sánchez-Soto, research scientist at the Kinder Institute for Urban Research;
· Erin Baumgartner, director of the Houston Education Research Consortium (HERC);
· Kori Stroub, associate director of HISD research at HERC; and
· Christy Dafonte, director of district compliance at HISD.
"We are excited to showcase the work of the Kinder Institute to the social science faculty and the broader university community," said Rachel Kimbro, dean for the School of Social Sciences. She continued, "The Institute is tackling critical social problems on a daily basis."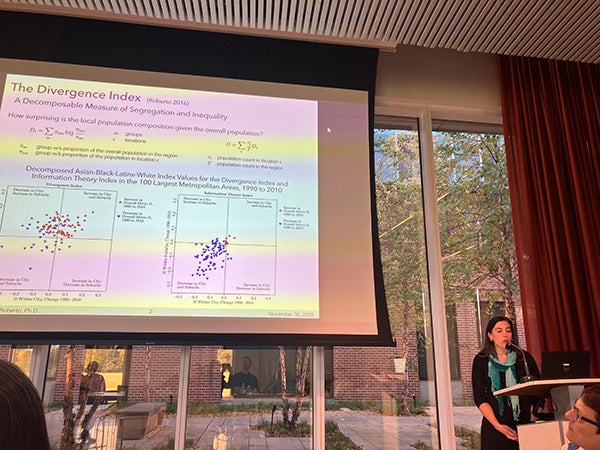 Research Relays provide a relaxed setting to allow faculty to learn about each other's research, promote informal discussions, and stimulate collaborations. The spring Research Relays will take place on February 20 and March 22, 2023. For questions about Research Relays, contact Pat Delucia at Pat.Delucia@rice.edu.