The COVID-19 pandemic upended the world in countless ways, leaving no industry untouched. The world of academia made rapid adjustments to continue effective instruction and research, and nowhere was that more evident than at Rice University. Doctoral students in the School of Social Sciences overcame seemingly insurmountable odds, thanks to the support of dedicated faculty, staff and peers. Several recent and soon-to-be doctoral graduates in the School of Social Sciences shared stories about their time at Rice — interrupted by a pandemic — and discussed their successful placements.
Anthropology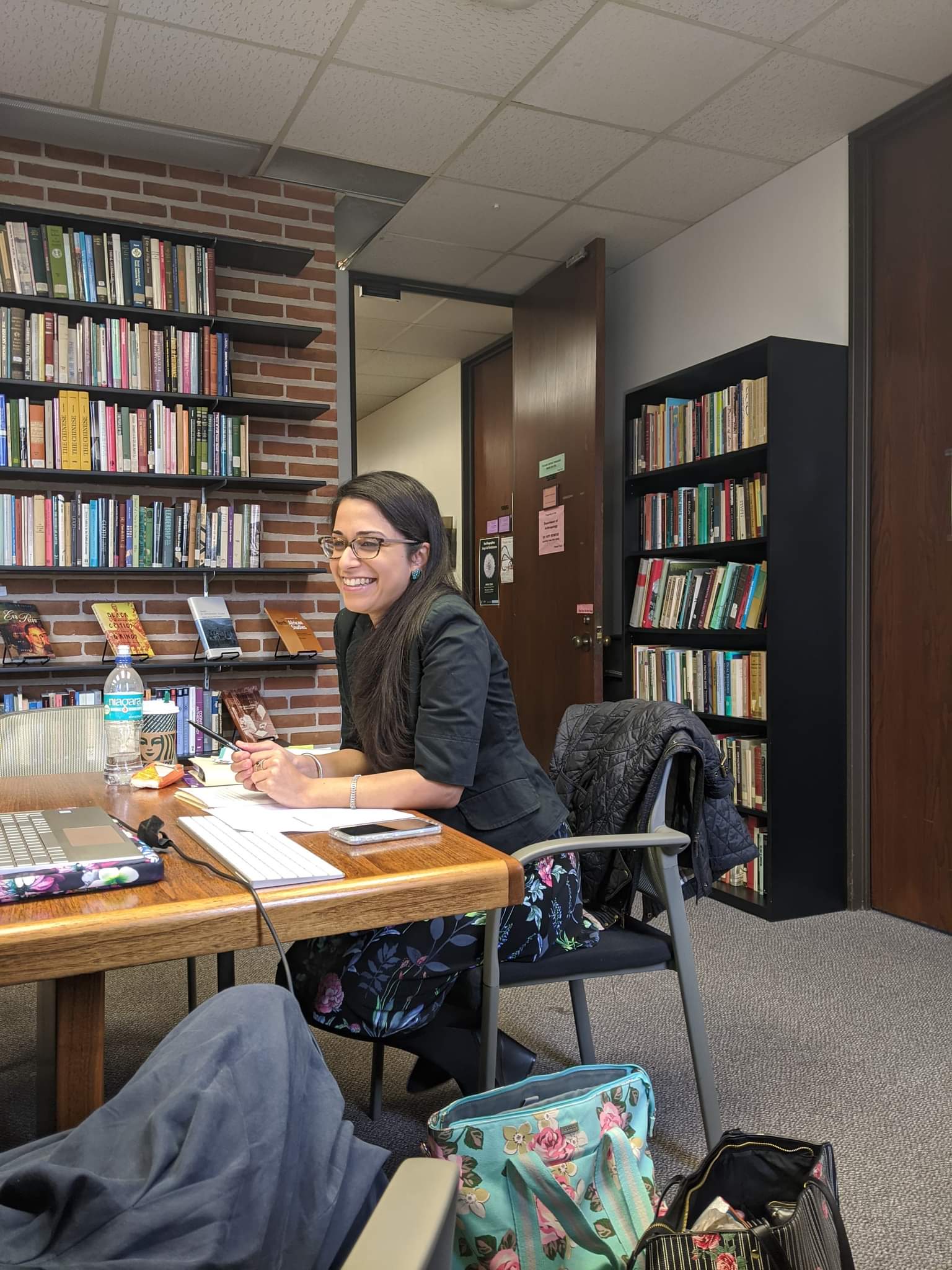 Helena Zeweri was drawn to Rice's Department of Anthropology because of its accomplished faculty who were performing innovative work and because of its intimate size, which fosters close relationships between students and professors. In January 2020, Zeweri was the last student in the department to defend a dissertation in person before the transition to virtual. She faced uncertainty as she applied for jobs while hiring freezes were looming. In the summer of 2020, she secured a position as a general faculty member in the Global Studies Program at the University of Virginia. This summer, Zeweri starts a tenure track position at the University of British Columbia in Vancouver. From a teaching perspective, she hopes to continue to serve as a bridge between academia, advocacy and activism. Academically, Zeweri stated, "I am looking forward to doing some more ethnographic work on a community that I grew up in, that I am a part of and that I do a lot of advocacy for, which is the Afghan American community."
Economics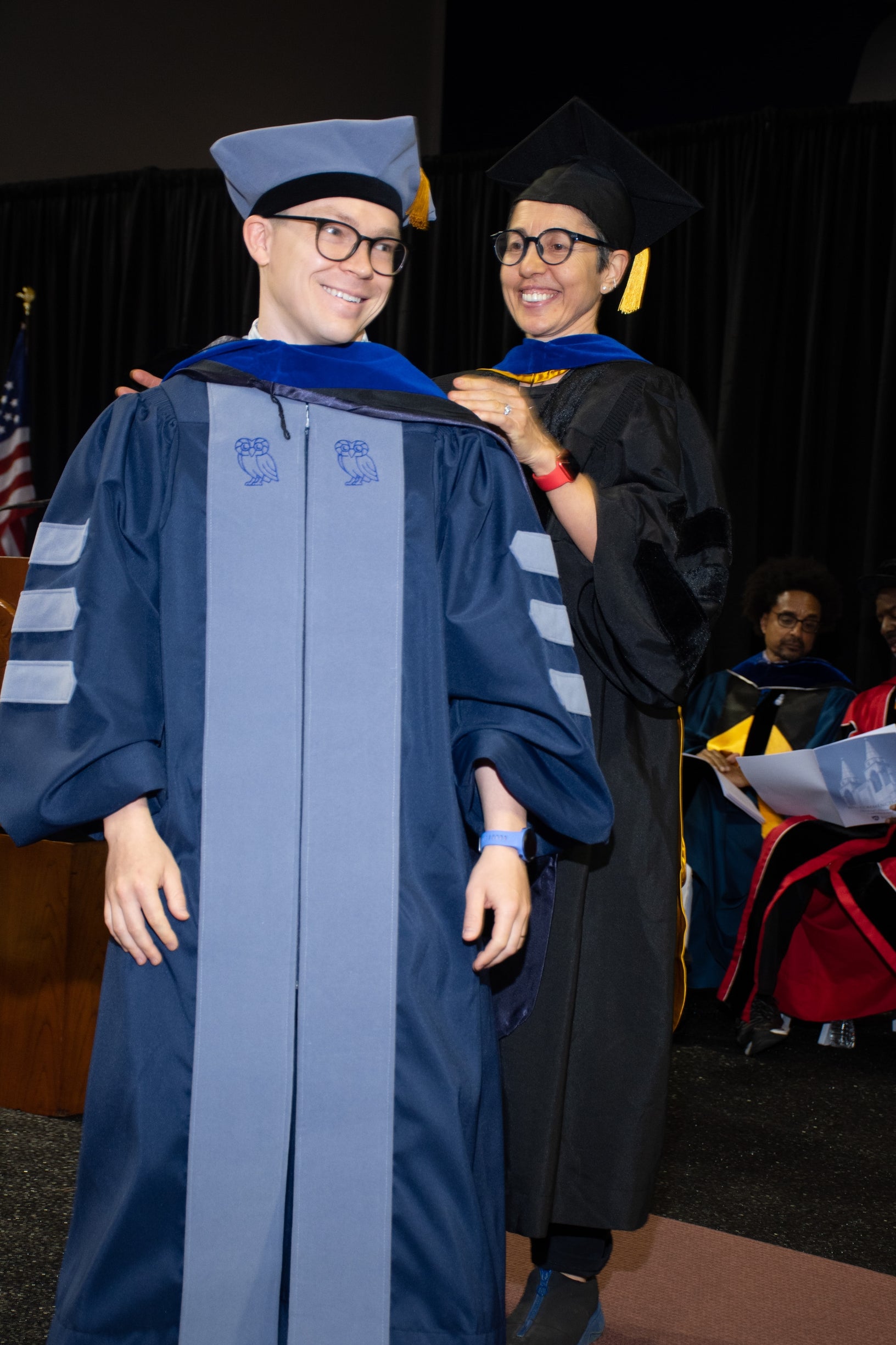 Kirill Evdokimov, a Russian native, worked for three years in a think tank on economic policy analysis for government agencies prior to enrolling at Rice. One of the main challenges he experienced during the pandemic was finding stimulation in a virtual world. For some of his colleagues, gaining access to government data for research was also hard to come by. The Department of Economics offered support by providing funding for all students who opted to stay an extra year. Another challenge was the sharp decline in job openings for academically trained economists; however, Evdokimov noted, it appears as though the number of temporary positions has increased, even compared to pre-pandemic levels. In August, Evdokimov will begin a new position as a postdoctoral research associate at Princeton University. He will be part of a group that will design and conduct field experiments involving collective decision-making. In his new position, Evdokimov hopes to "push the boundary of social scientific knowledge on policymaking institutions."
Andrea Salvati, a native of Italy, has been studying ability tracking, the practice of dividing students into classrooms based on their performance. The challenges Salvati faced during the pandemic were mainly motivational. "After April of 2020 I could go to the office," Salvati stated, "but the difficulty was the fact that nobody was on campus, so it was hard to be motivated, missing out on those interactions with other people." Salvati also noted the stress students experienced, not knowing what might happen next. Because of these challenges, Salvati and many of his colleagues opted for an extra year of enrollment, which helped tremendously. Salvati recently began a new postdoctoral position at University College London. While there for two years, Salvati will be working on education-related projects that are focused on child development.
Political Science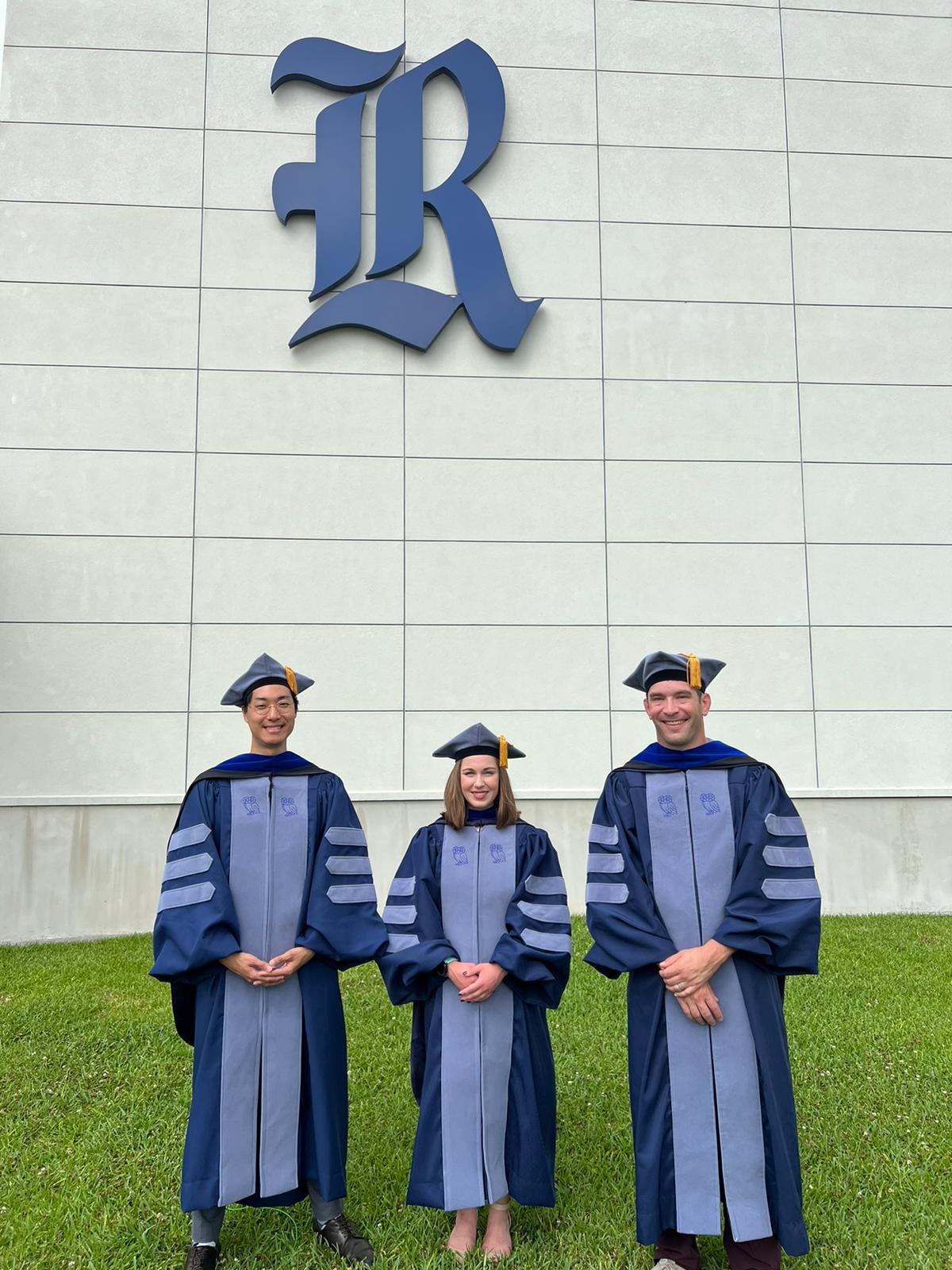 A lifelong student, Jared Oestman was drawn to Rice's Department of Political Science because of its emphasis on international cooperation and conflict. The main challenge he experienced academically during the pandemic was figuring out how to navigate the transition to virtual. He benefited from regular meetings with his advisor and his research group. The department provided his cohort with the option for an additional year of funding, and through that he was able to extend his time at Rice. On a personal level, Oestman and his wife were both working at home full-time while also raising a toddler. "That was extremely challenging," said Oestman, "but I received a lot of support and understanding from my department and the wider community at Rice." This August, Oestman will begin a position as an assistant professor of political science at the University of Nevada, Las Vegas. He is looking forward to mentoring students and developing collaborative research projects with other faculty members and students.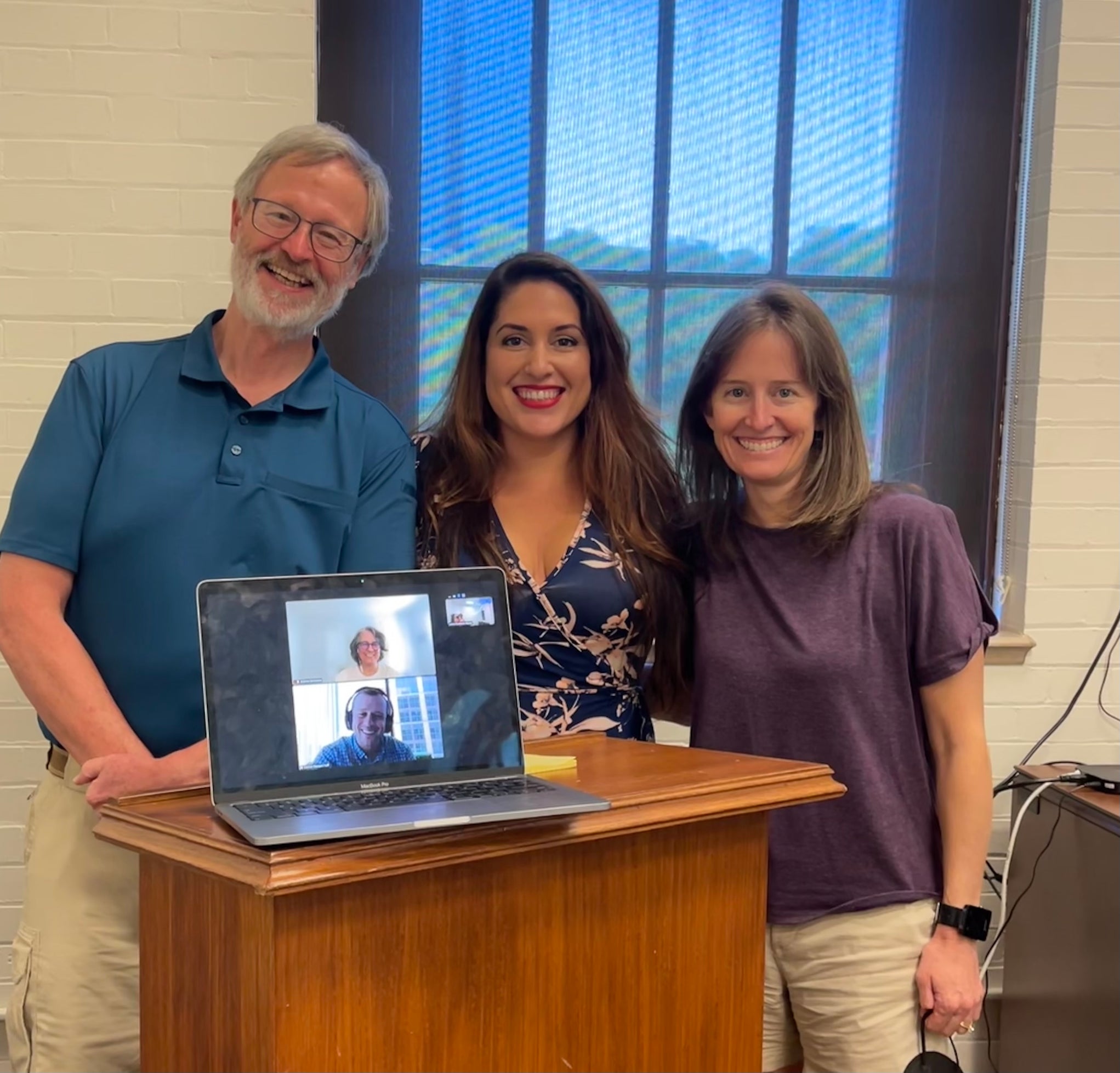 Liana Eustacia Reyes worked hard to get to Rice, having initially dropped out of high school, followed by attending community college, getting her law degree and receiving two master's degrees, all while working full-time. Most recently, Reyes passed her dissertation at Rice without revisions. The political science department has the perfect doctoral program, stated Reyes, because it is "scientifically rigorous and theoretically driven, and I could hone in on the quantitative toolkit that I needed for my academic career." Reyes previously worked in law and policy and conducted fieldwork in Latin America. She was hoping to merge her skills to understand phenomena related to civil wars and intended to visit the archives in El Salvador. Unfortunately, she could not conduct her intended fieldwork due to the pandemic and had to shift her focus to cross-national data collection. Another challenge was having a child during school, followed by a lack of available childcare and health resources during the pandemic. She credits her mentor T. Clifton Morgan and the department as a whole for being incredibly flexible and supportive. Reyes is currently on research leave with Purdue University, and she will begin a provost postdoctoral position at the University of Pennsylvania in July. In August of 2023, Reyes will resume her position as an assistant professor at Purdue.
Psychological Sciences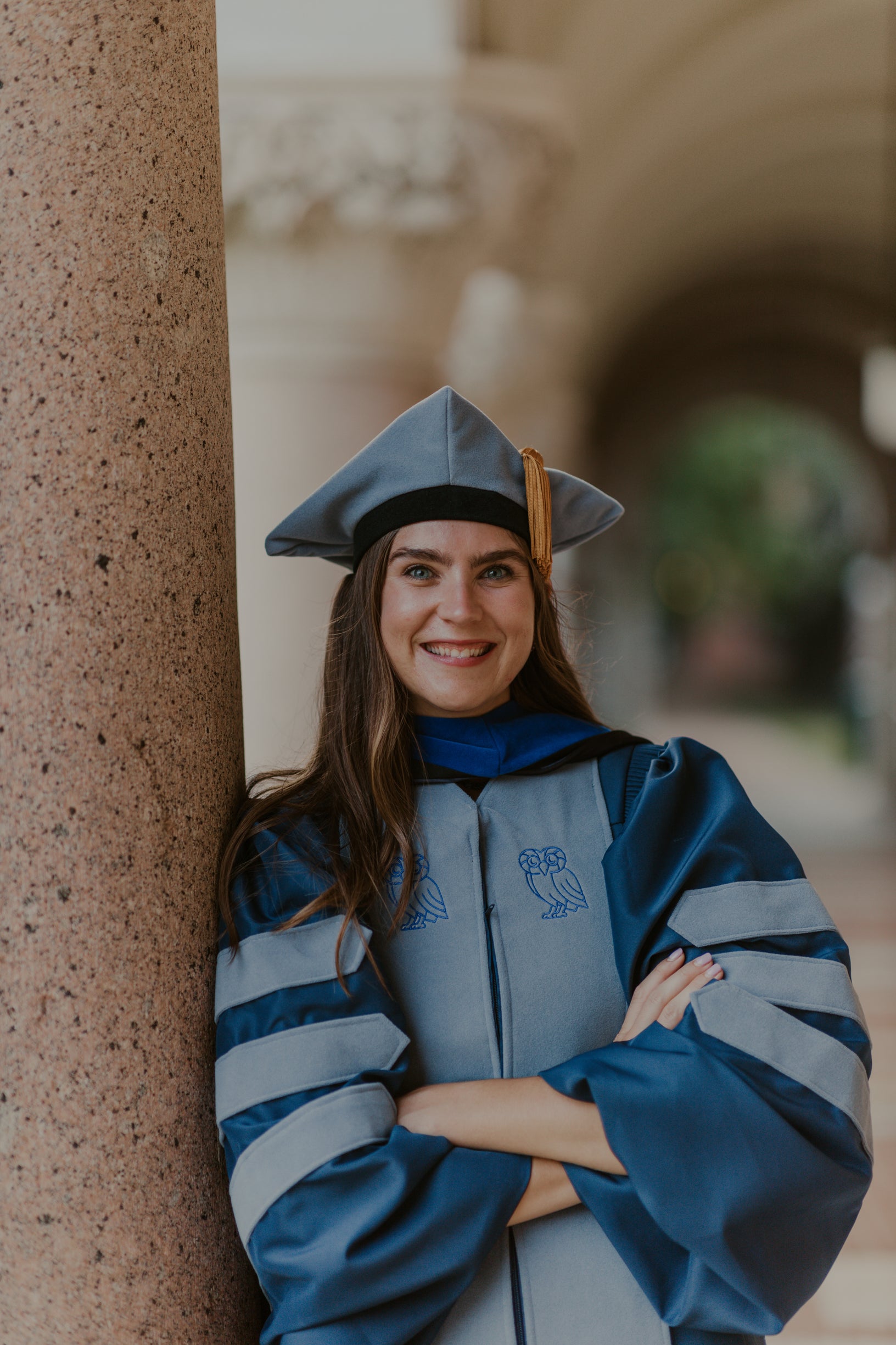 Ryan Brown came to Rice in 2017 from a smaller research university. She focused her studies on time points of acute stress and when close relationships might be most impactful, particularly around bereavement and pregnancy. Brown overcame academic and personal challenges during the pandemic. Her master's degree was delayed for over one year; as a result, Brown's master's defense and dissertation defense took place within one year of each other. Additionally, during the pandemic, Brown faced hardships when her father passed away. She appreciated her advisor's support and noted that "Rice's overall policies made it easy for me to be able to take a leave of six weeks, and that was huge for me to keep going and ultimately be able to do the sprint of that last year." Brown will begin a postdoctoral fellowship at University of California, San Francisco in September 2022. She plans to maintain her research focus on stress and health.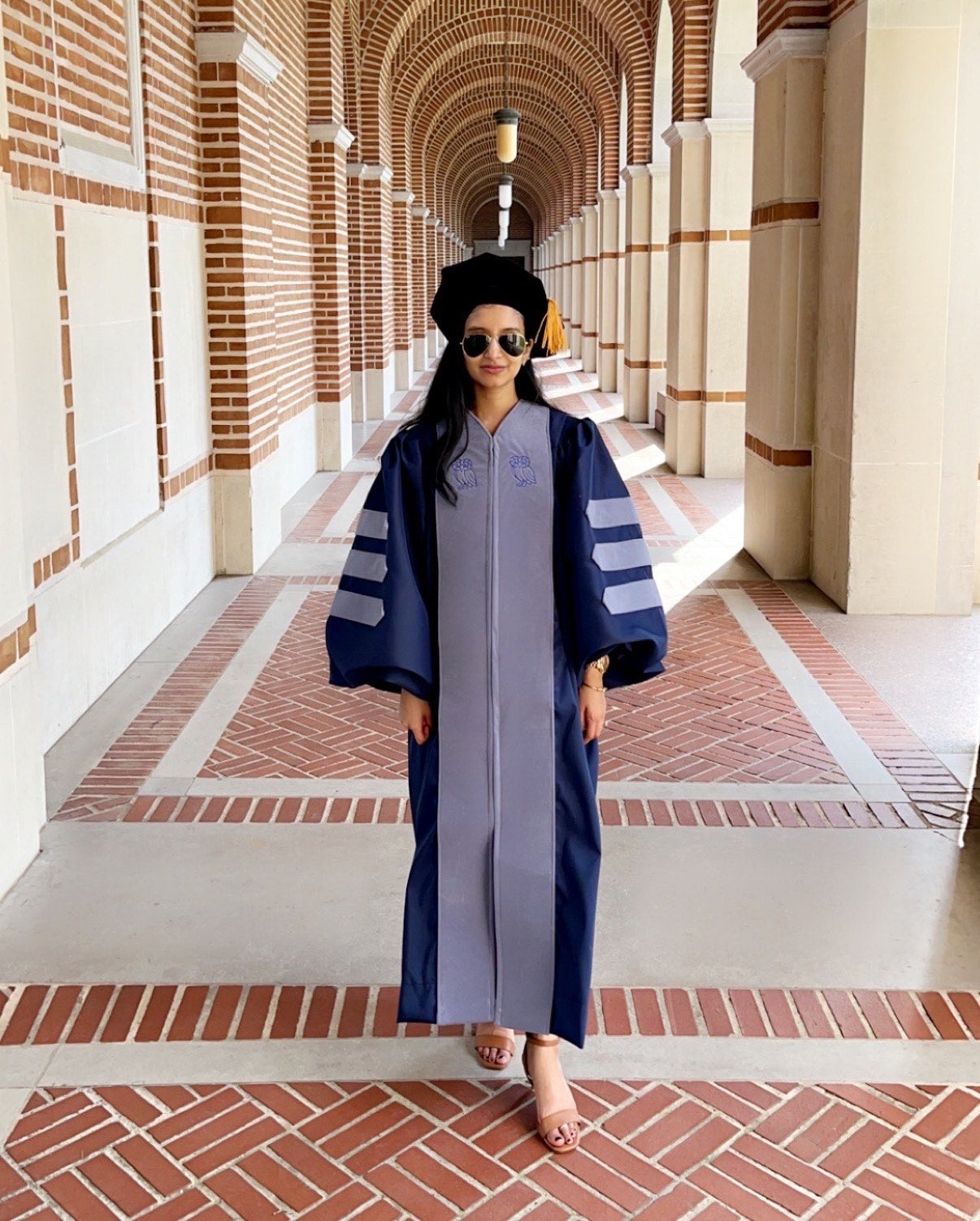 For Anoushka Shahane, Rice was an obvious choice because of the cutting-edge research she would be a part of. While at Rice, she worked in the Translational Social Cognitive and Affective Neuroscience (T-SCAN) Lab. The main challenge Shahane experienced was missing out on in-person meetings and trainings. She credits her peers in the lab with getting creative and figuring out ways to proceed with their efforts. "Fortunately," Shahane said, "it was a pretty collegial environment in terms of figuring out how to deal with it." Shahane has accepted a product and UX researcher position with PROS, a global artificial intelligence company. There she will implement pricing and portfolio management software using different neural network machine learning methods, advise on the next generation of science for developing technologies, and conduct product research with customers and stakeholders to understand what needs to be done collaboratively to build on the science.
Sociology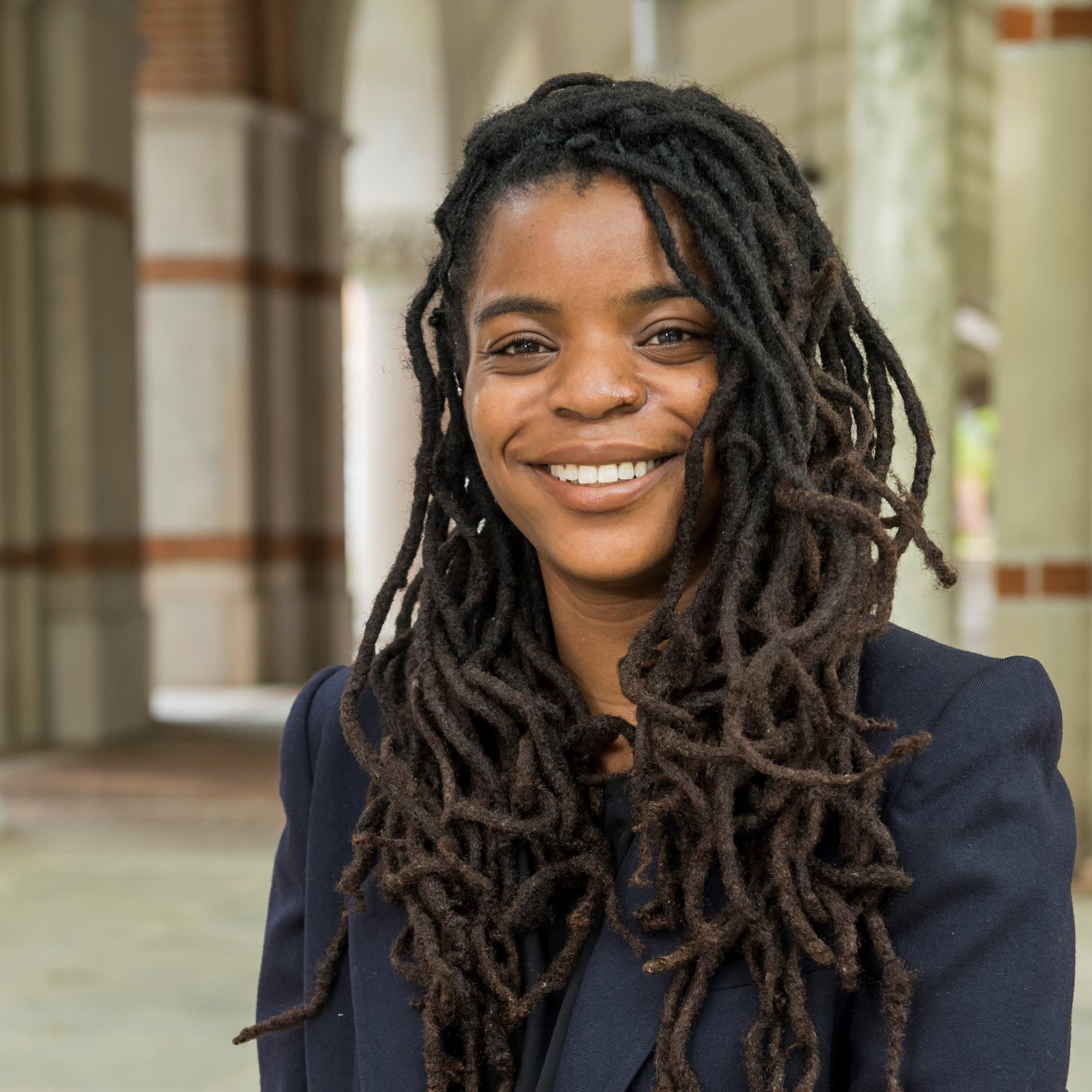 Asia Bento came to Rice with a background in Asian studies and sociology. Her experience at Rice was impactful in helping her explore ways to improve financial stability for families and neighborhoods. Fortunately, during the pandemic, she did not experience any challenges with regard to field work — Most of the data she needed was accessible virtually. The main challenge she experienced was adjusting to the isolation and finding ways to engage with people around her work. To overcome this hurdle, Bento and her peers formed virtual writing groups where they would get together, write for a few hours and check in with one another. Bento has been placed as an assistant professor in the sociology department at the University of California, Irvine, which begins this summer. "I feel like so much of my experience and the opportunities that I've had have been because I've had very intentional mentorship," said Bento. She is eager to pay those experiences forward and to provide support and guidance to other students.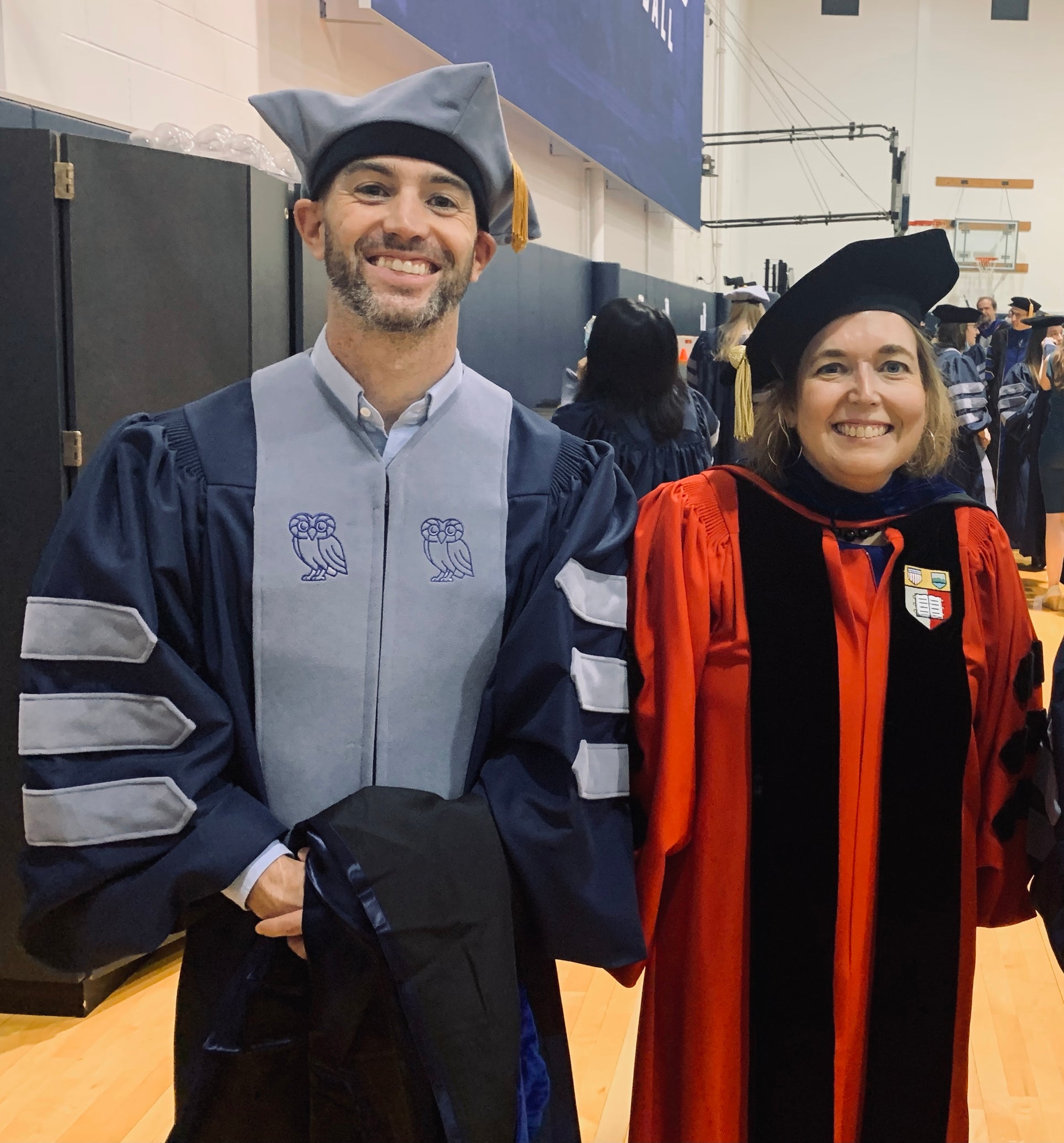 Previously a mental health counselor, Dan Bolger had a strong desire to understand the broader social factors shaping the lives of his clients. He was attracted to Rice's sociology department because of the supportive faculty, the small class sizes and the program's emphases. The pandemic hit while Bolger was in the middle of conducting research for his dissertation, which made it difficult to perform in-person interviews and observations with his research participants, who were residents of Houston's Third Ward and Old Spanish Trail/South Union communities. His advisor helped him adjust and think through how to recruit people. Emphasizing the large amount of support he received during that time, Bolger stated, "there were a lot of people along the way who helped me adapt and also encouraged me to continue to pursue the things I'm pursuing." In July, Bolger will begin a postdoctoral research associate position at the Center for Research on Child Wellbeing at Princeton University. Bolger's research aims to identify and address inequalities in American society.